next edition: June 3 - July 1, 2024
"This course made me excited about filmmaking again and you guys made me believe that I can do it. I can't wait to get a camera and start filming!"
Mari Korpela
Initially intended only as a response to the Covid-19 pandemic, we designed a practical 'Online Essentials Course' to help those with upcoming research and filmmaking projects. We used dedicated teaching websites, online tools for remote learning, downloadable editing software and we taught using 
the equipment that you take to the field, including smartphone technology. Along with a significant reduction in
 the overall cost to participants and in our contribution to climate change, we discovered that this online format also presented a more manageable way for participants to gain an overview of the project of ethnographic cinema. For those wishing to continue their filmmaking journeys we now offer modularised one-to-one project support. This together with our online course replaces the previous incarnation of our single hands-on course. Our aim is to help develop local hubs of film practitioners that we can continue to support on a one-to-one or group basis in an environmentally sustainable way.
ABOUT THE COURSE
This practically-orientated course includes access to a dedicated website with instructional materials, useful links, practice exercises and micro tasks, Zoom-based class discussions and individual tutorials with tutor feedback to practical work via Slack.
 Our next course runs

 June 3 - July 1, 2024

. 
It costs
 £450/€515/$560 
for concessions or
£550/€625/$685 
in paid employment
. Further reductions can be made for those residing in a country with a low GDP - price on application

.
This course is open to all applicants with an interest in using filmmaking for academic research or documentary film production. No previous filmmaking experience is necessary. In the past this course has attracted postdoctoral and senior researchers, undergraduates and people from diverse fields such as anthropology, ethnomusicology, midwifery, archaeology, history,
environmental and human rights activism
, broadcast television, NGOs, migration studies, business, international relations, sociology and political science.
Teaching includes practical and theoretical instruction in
camera, sound, editing, ethics and approach
for research and documentary filmmaking. 

Instruction

, 
class-based interactive discussion, screening Q&As 
and tutorial sessions
are 
spread across five weeks, with recorded 

synchronous

 sessions between 14:00 - 18:00 (CET) each Monday, to accommodate participants from various time zones. Our
F4F

Online Essentials website
contains course materials and instructional texts for each of the
10 Learning Units
, video explainers, useful links, background reading and viewing information. We use the
Zoom
platform for class-based interactive discussions and filmmaker Q&A sessions. We have designed 
12 Micro Tasks
, aimed at embedding technical aspects of the course and
4 Practical Filmmaking Exercises
, that mimic common fieldwork scenarios, to help consolidate your understanding of the learning units. Participants share the results of this work
 on
Discord
, where our tutors offer critique and comment, culminating in 
a
one-to-one tutorial session
, to help you apply what you have learnt in your own research and filmmaking. 
Each participant who has attended the main sessions receives a certificate of attendance and is welcomed as an F4F alumni. 
**Also in 2024**

 each participant will receive an online accessible digital E-book of

Filmmaking for fieldwork: A practical handbook

(2020) written by Andy Lawrence (see below).
Participants should ensure they have access to suitable hardware and an internet connection required to run Zoom software and access our training website. The practical filmmaking exercises are optional but recommended, as is the amount of web-based learning you undertake. Sessions are recorded for those wishing to engage with the course asynchronously. Students do not need to possess a camera, sound and editing facilities - a smartphone will suffice but even this is not essential if you prefer to learn vicariously. Various editing Apps are available for free or paid download.
Once participants have completed our booking form and paid the course fee, we send a private link to a preliminary Zoom meeting scheduled one week prior to the main teaching. During this meeting we introduce our teachers, give password access to the website, digital handbook and information about the course integration and pedagogy. Participants will also have the opportunity to test their internet connection and practice with the Zoom software.
We offer continued support after the course has ended in terms of
guided practice, project assistance and editing workshops
, on an individual or group basis and subject to an additional fee - see
F4F Project Support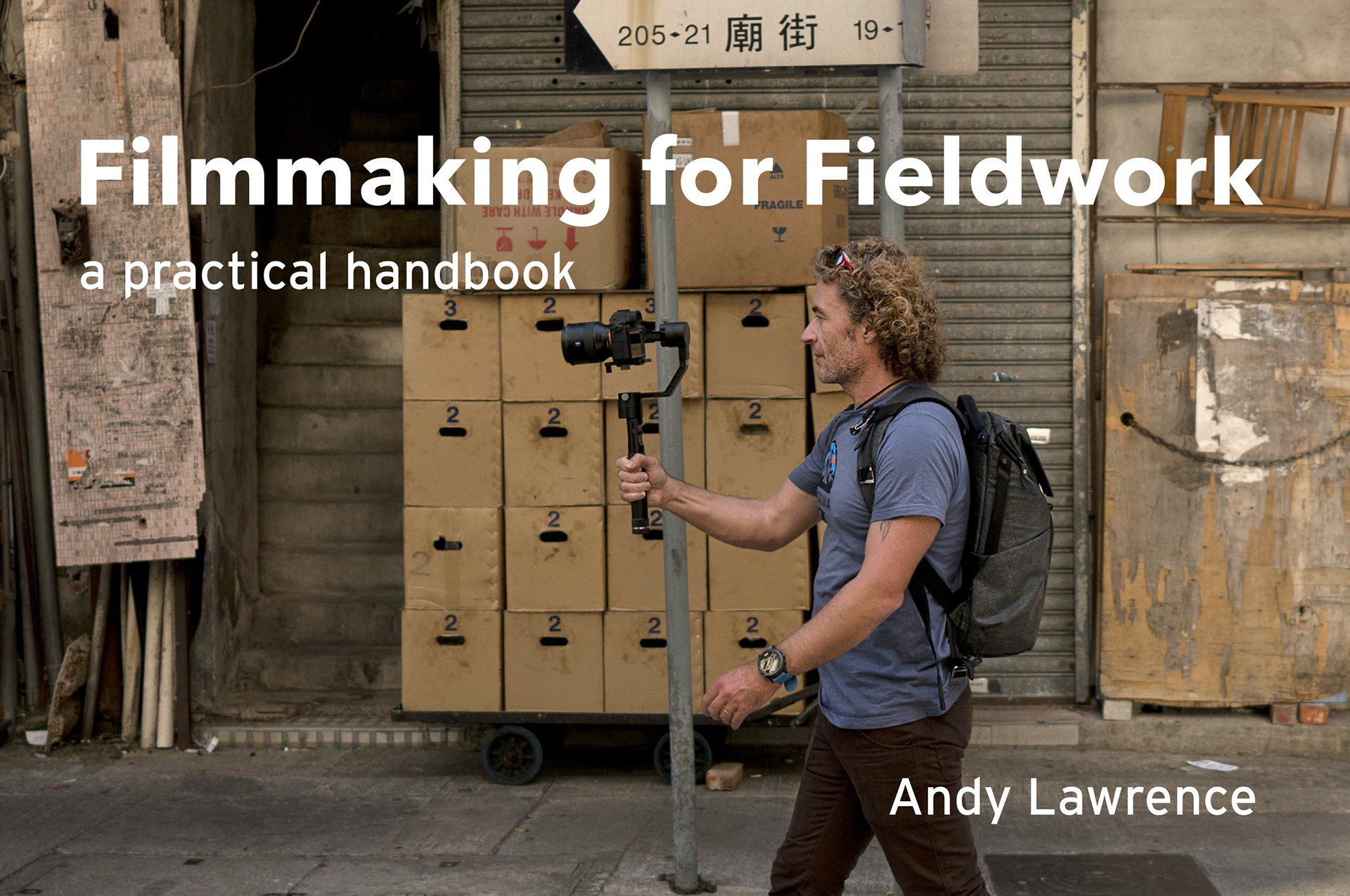 This course is supported by
Filmmaking for fieldwork: a practical handbook
 (2020)
published by Manchester University Press and available in print and digital at all good booksellers. We recommend that anybody interested in our courses first consult this book.
If you sign up to our Online Essentials course you will receive a free online digital E-copy.
"It opened a new window in my mind."
Yusuf Avci 
D
escribe in a single frame your online-offline experience during the Covid lockdowns