A lighthouse keeper prepares his earthly funeral while trying to reconnect the elf within. Hulda and Trausti have shared a roof on Icelandic shores for over seventy years. Her love of books is matched by his love of stones. When he bursts out singing, she begs him to stop screaming, when he tells her he wants to change his name to "Elf" she warns his family will abandon him.
Now, as his one hundredth birthday nears and Trausti senses the hand of death upon him he is on a quest to find the coffin that can carry this elf back to the mysteries beyond.... Meanwhile, Hulda retreats into a world of poetry with the help of an electric magnifying glass. Half Elf is a modern Icelandic fairy-tale, where life is celebrated - despite everything, despite ourselves and despite the reality that awaits us all in the end

.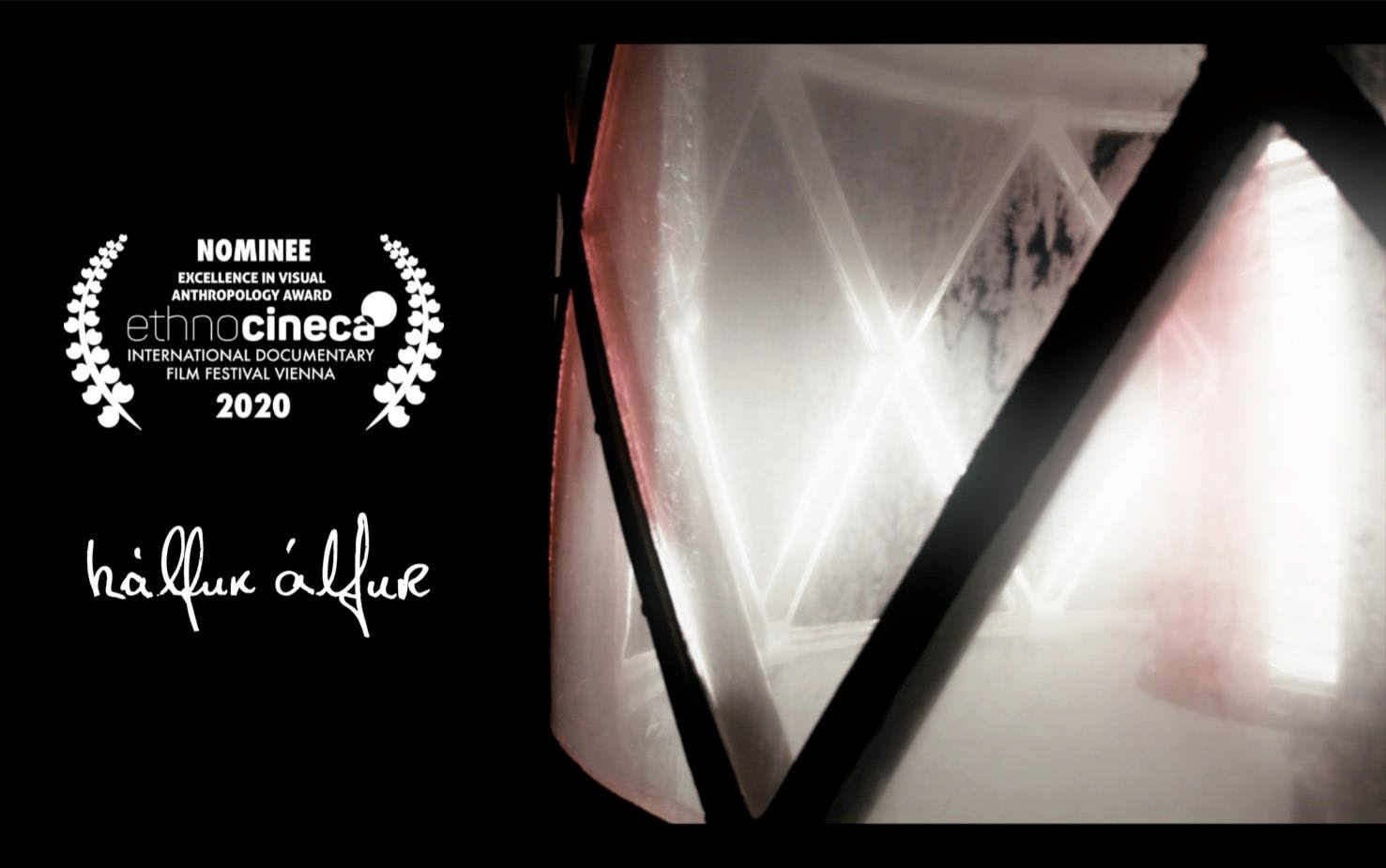 HALF ELF

is produced by SKAK BÍÓFILM, a small Icelandic film production company. SKAK is an  Icelandic word that means "line fishing at sea in search for food" - Jón Bjarki Magnússon and Hlín Ólafsdóttir, the two people behind SKAK, are often in their little rowboat fishing for stories to make anthropological and artistic films for TV and festival broadcast. Jón met Andy Lawrence in Berlin as supervisor to the MA in Visual Anthropology that he was completing with the first part of the

Half Elf

project, now

F4F™

are co-producing to help take the film to the next level.