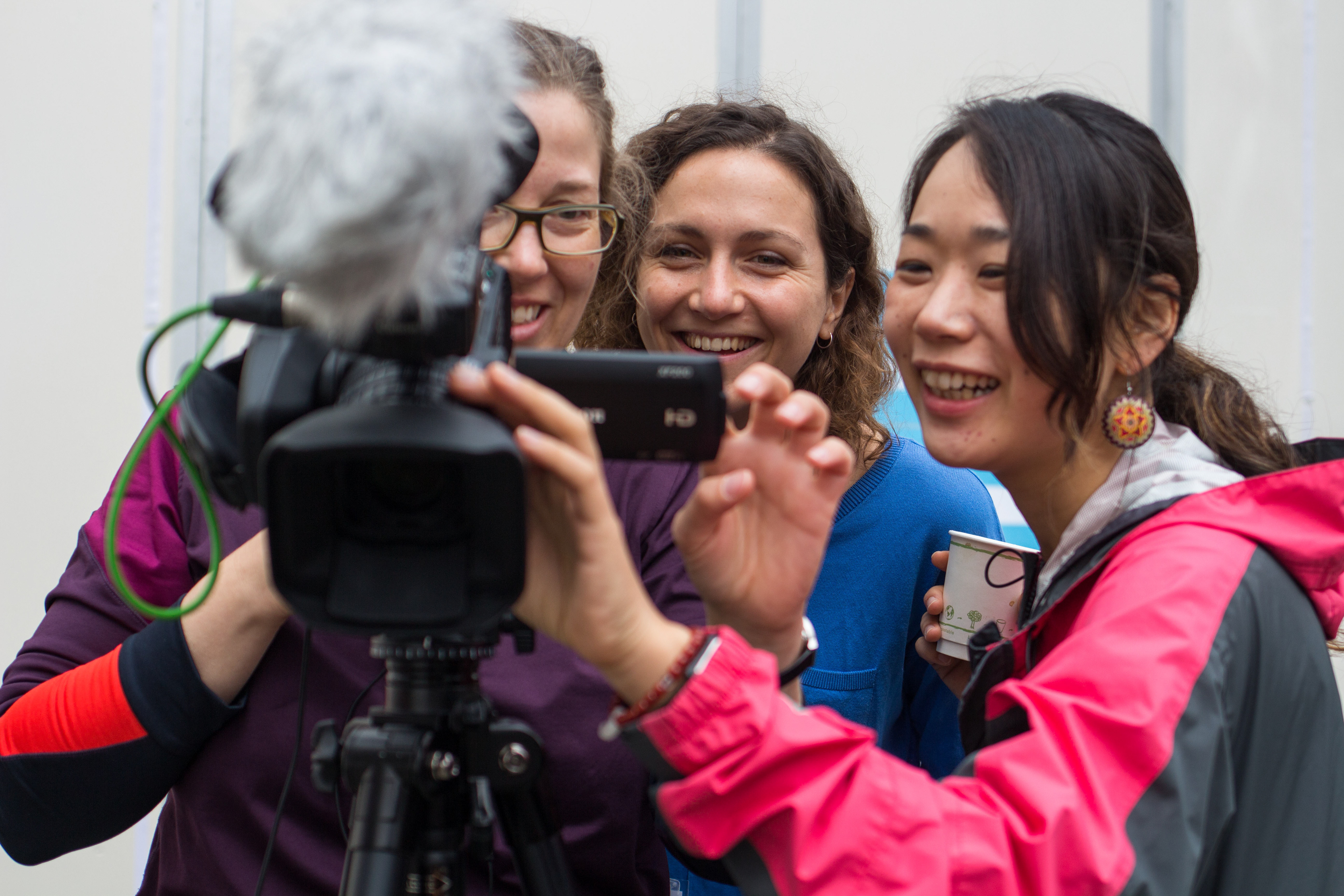 F4F education

offers modular training courses in audio-visual research methods, ethnography and documentary filmmaking. We also support those with established filmmaking practice who want to develop research outputs, or professional academics looking to explore and represent their field site with film. We teach at universities across the globe and independently as F4F™. Our Summer School has been running for thirteen consecutive years and recently we have brought this online as a way to reduce our contribution to climate change. It is an introduction to ethnography and documentary particularly suited to those wishing to direct and produce, with an emphasis on the ways that filmmaking can be used to explore and represent academic research topics. Our instructors guide participants through a series of workshops, practical exercises and screening events that lead to open discussions on methodologies, ethics, technology and more. Through hands-on practice our courses introduce participants to basic skills in camera operation, sound recording and editing. By the end of their time at the Summer School participants can expect to have the confidence and skills necessary to make their own documentary films. Our other courses offer refreshers to those with some prior knowledge of filmmaking and research methods, or give guided assistance to those attempting to complete their own film project. Many of our Alumni have achieved significant success at film festivals and beyond, for example; Sikkimese filmmaker Dawa Lepcha (F4F2011) with

The Keeper

(2017); Daisy-May Hudson (F4F2014) with

Half-Way

(2016), her multi award-winning documentary about homelessness; Professor Stephen Linstead (F4F2013) with his film about England's worst ever mining disaster,

Black Snow

(2017); Dr Elena Barabantseva (F4F2014) with her two films about identity politics,

British Born Chinese

(2015) and

Border People

(2018).