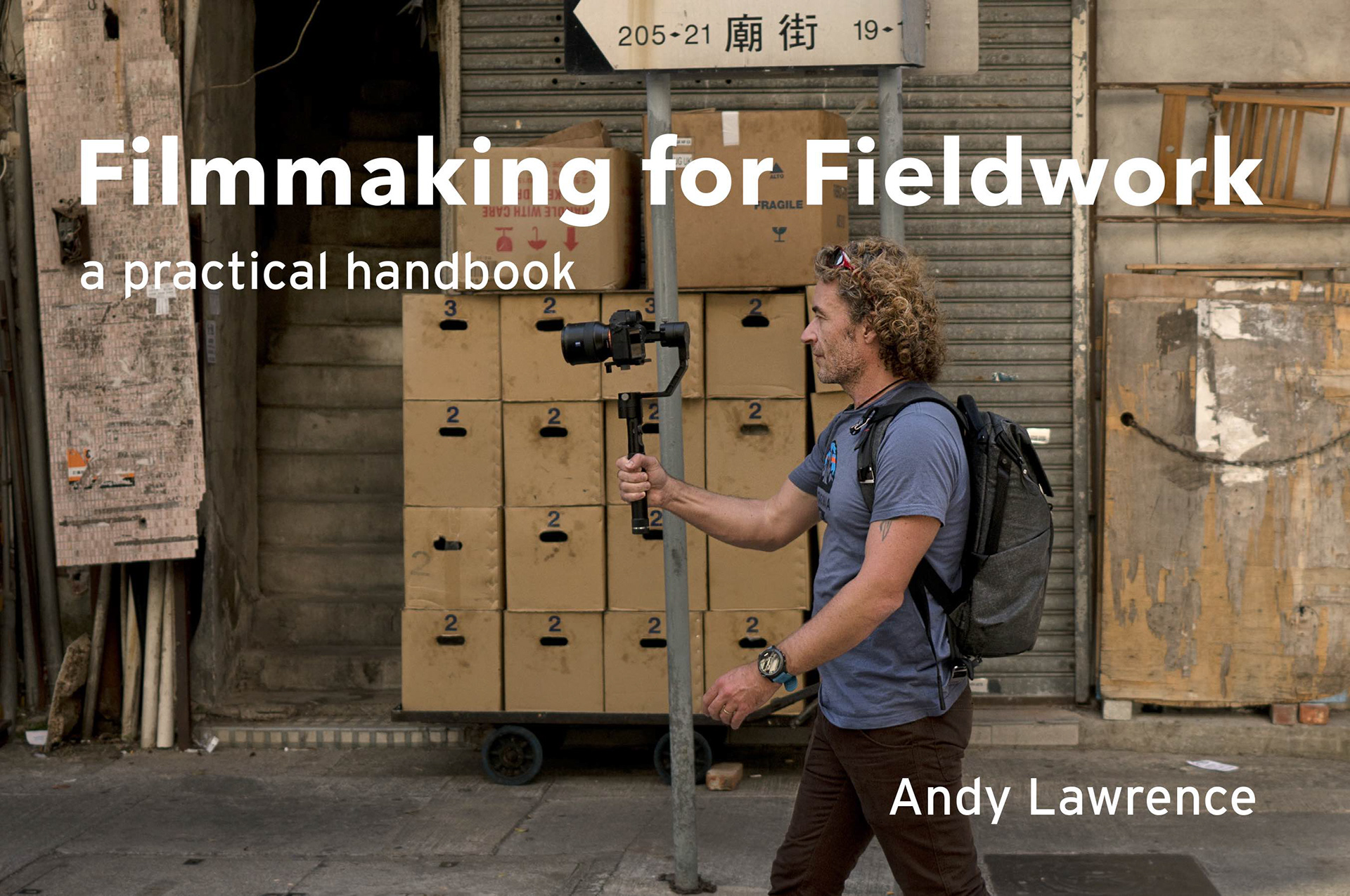 Manchester University Press

| available July 2020
This book is designed to accompany filmmakers on location in the pocket of a camera bag. It is illustrated with more than 100 colour images and diagrams and written in an accessible and informative style. Its aim is to encourage exploration through practice and inspire the development of camera, sound and editing skills that can be applied to various modes of documentary and ethnographic storytelling.
Add
FILMMAKING20
at the checkout to receive a 20% discount. This offer ends on the 19

th

 June 2020.
For researchers seeking new ways to explore their field and media professionals aiming to extend their practice, this filmmaking handbook shows you how to plug in to issues at the intersection of documentary cinema and ethnography. Exploring the unique potential for filmmaking to describe human activity and the role of video editing in generating new ideas about human experience, it offers practical and theoretical advice for those making their first films.
Based on over twenty years of teaching and industry experience, this handbook aims to inspire the development of core skills in camera use, sound recording and editing that can be applied to sensory, fictive, observational, participatory, reflexive, performative and immersive modes of storytelling. Written for a multi-disciplinary audience, Filmmaking For Fieldwork covers all stages necessary to produce a documentary film, from conception through to preparation, production, editing and distribution.
Section 1:  Why make a documentary film? 
     Describing human experience 
     Editing as an analytic game                                              
     Processes, events and testimonies       
     Establishing good practice
     Informed consent and other documents
     Camera types and terminology
     Sound recording technology
     Operating a camera using manual functions
     Connecting sound to the camera
     Inputs, channels and tracks
     Approaching research participants
     Moving and positioning the camera
     Composition and the 'One Shot' exercise
     Room tone and atmospheric sound
     Recording level and monitoring volume
Operating in key situations
     Interviews, testimonies and conversations
     Planes, trains and automobiles
     Creating a new project and saving your work
     Importing recorded material
Rough cutting to find a story
     Beginnings, endings and narrative arcs
     Building scenes and bridges
     Incorporating spoken words
Feedback screening: understanding your work
     Receiving editorial advice
     Work-in-progress screenings
Title, inter-title, subtitle and credit
     Colour and luma correction
     Dealing with unwanted sound
     Output levels, consistency and range
     Returning a film to fieldwork participants
     Websites and social media
     The accompanying statement
Film festivals and screening events
     Distributers and video-on-demand
Afterword: The journey continues
     Intellectual property rights
     Participant information sheet
iii. Recommended viewing (including films cited)
iv. Further reading (including texts cited and journals specialising in audio-visual research)